EVENT SECURITY AND BODYGUARD SERVICE THAILAND


BODYGUARD VIP THAILAND proud to present our professional event security services.The customers who are looking for professional event security services. Our company is the best answers for you.

BODYGUARD VIP THAILAND managed by Magnate Security Guard Co., Ltd. We're the company that is properly licensed according to the Security Business Act of Thailand. Our security service provide VIP Bodyguard Service and Security Service include event security guard with professional security management service for take care the best for your important event to success.

Our company provides a special service for our customers. We'll do " Security Plan" that is exclusive for the customer of BODYGUARD VIP THAILAND only. This is the best of security management for our customers and we take care of our customers with the highest safety with various technologies and working together according to international standards.

What kind of event requires a security guard services?
- Events that require a high level of extra security, such as jewelry exhibitions or
valuable assets.
- Events with important people attending our company have a "BODYGUARD"
(Close Protection Operative) to work together with "Advance Team" and including "Site Agent" the security guards who take care of the security in the event area carefully with the highest safety.
- Concert and Live Performance Event Security Service. We take care of security in event area and bodyguards to take care of celebrities and artists.
- Premiere film launch event that need security guards to monitors and detects to prevent piracy in the theater. We focus to detects who to secretly filmed this movie in the theater.
- International seminar and conferences that wants to manage the security system in various emergency response and security plans.
- Gala Dinner with VIP guests or important people attending the event.
- A wedding with a dowry to secure valuable assets to join in the tray gift (Khan Mak ceremony).
- A wedding that requires privacy wedding security bride and groom. And security screening people attending the event.

What security services do we have?
- Security Guard Service.
- Bodyguard Service (Close Protection Operative).
- Hand scan object detection equipment rental and service.
- Walk Through metal detector rental and service.
- Night Vision camera rental and service.

What does an event security officer do?
In terms of operational procedures when the customer confirms the agreement to hire security guard with BODYGUARD VIP THAILAND. Our staff will coordinate with customer to make summarize information in primary and the security team will prepare a "Security Plan" for responsible areas based on international standards which is exclusive to customers of BODYGUARD VIP THAILAND only.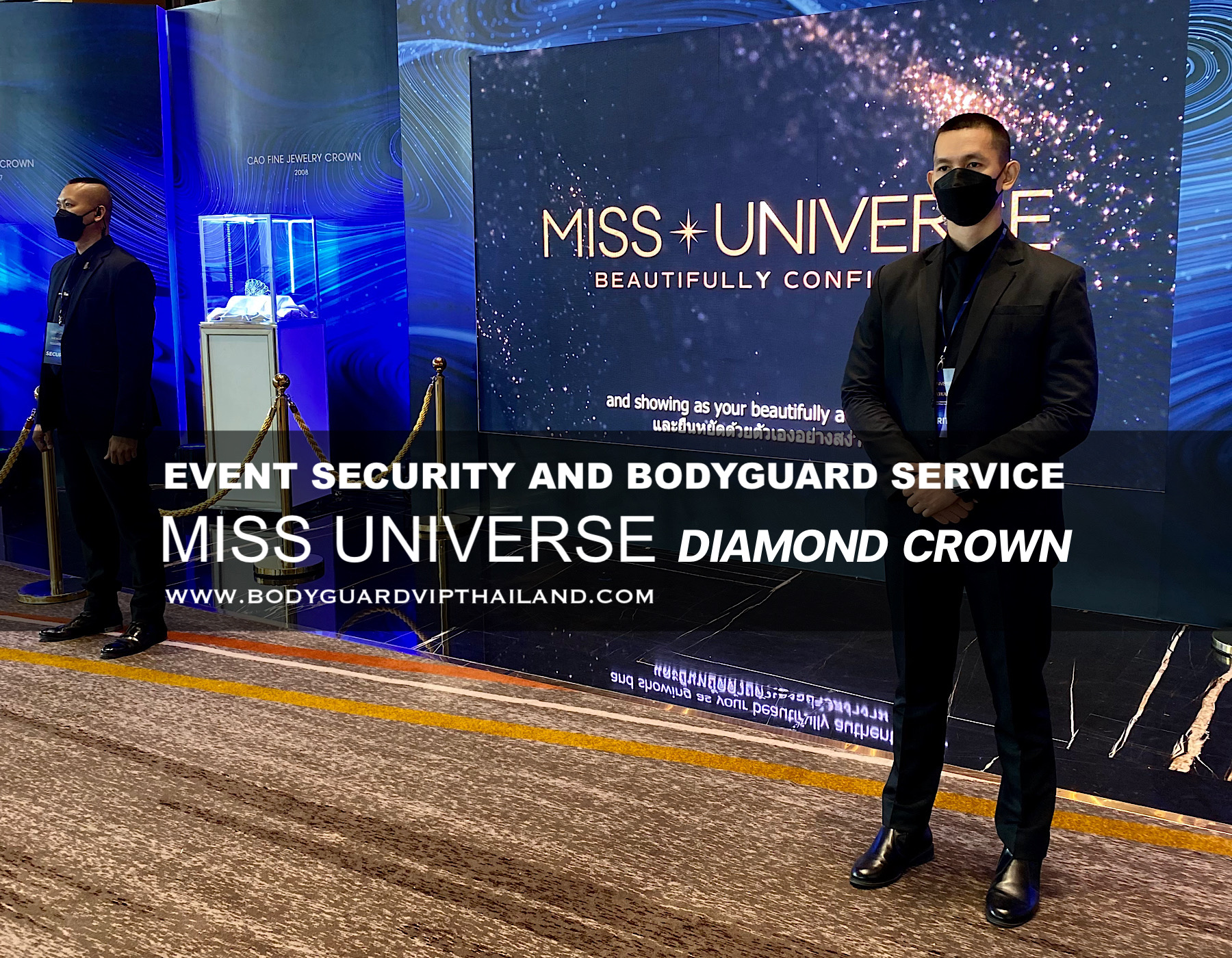 Why do customers choose to use Event Security service with BODYGUARD VIP THAILAND?
- We're the professional security officers team of Thailand. Our security team have high experience in work security for events and escorts important people. Our security guard and bodyguards trained to secure and VIP Protection by the top profile of the instructors of Thailand. Our bodyguards have to responsibility, good manners, punctual and honest on duty. Also we are good at problem solving and have the maturity to work professionally.
- Our company has obtained a business license for proper security in accordance with the Act. By maintaining security On behalf of Magnate Security Guard Co., Ltd.
- The executive team is a professional team of Thailand and have high experience to working in national and global security.
- We understand the customer's needs. Therefore we could make the customer's requirements to be successful smoothly as well.
- BODYGUARD VIP THAILAND attaches importance to customer privacy information. In accordance with the Privacy Policy in accordance with the Personal Data Protection Act B.E. 2563 (PDPA),

BODYGUARD VIP THAILAND We are committed to developing and dedicating ourselves to our security work to ensure that our customer's event can runs smoothly and successfully. We would like to thank all our customers for their continued trust in our security work. And this is a part of our company's profile that we have permission from our clients to publish.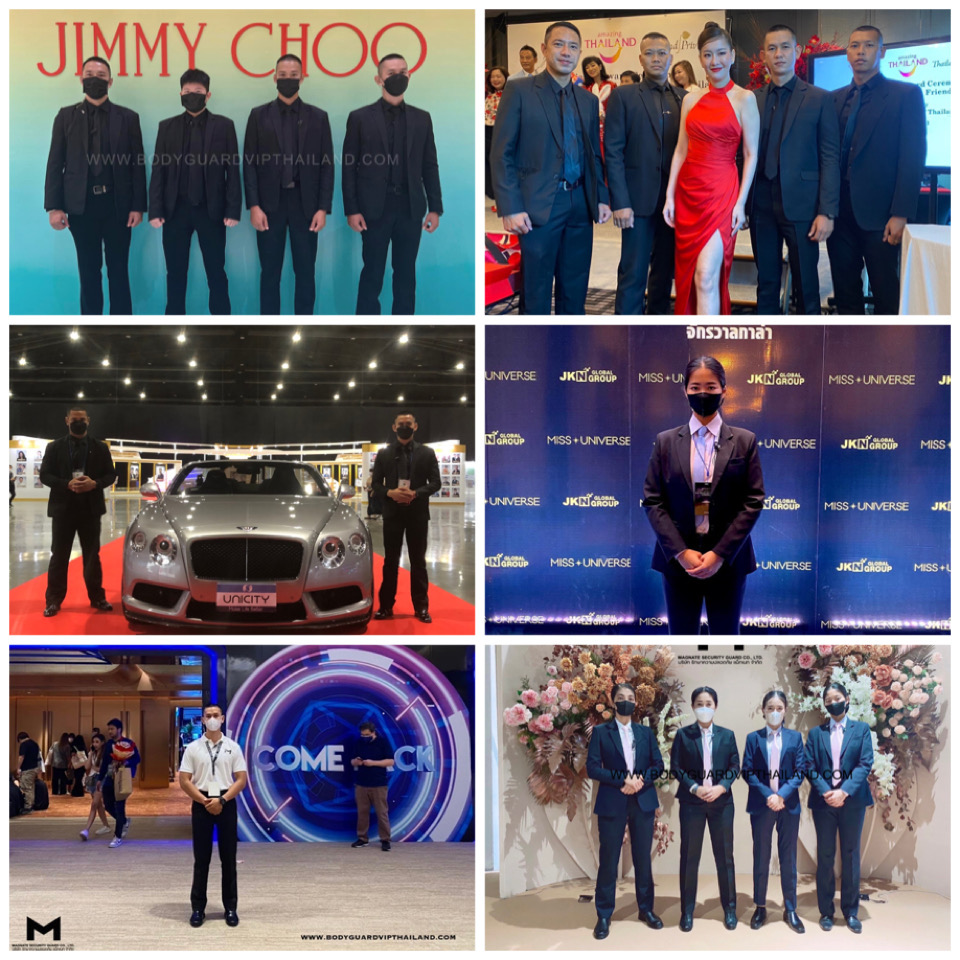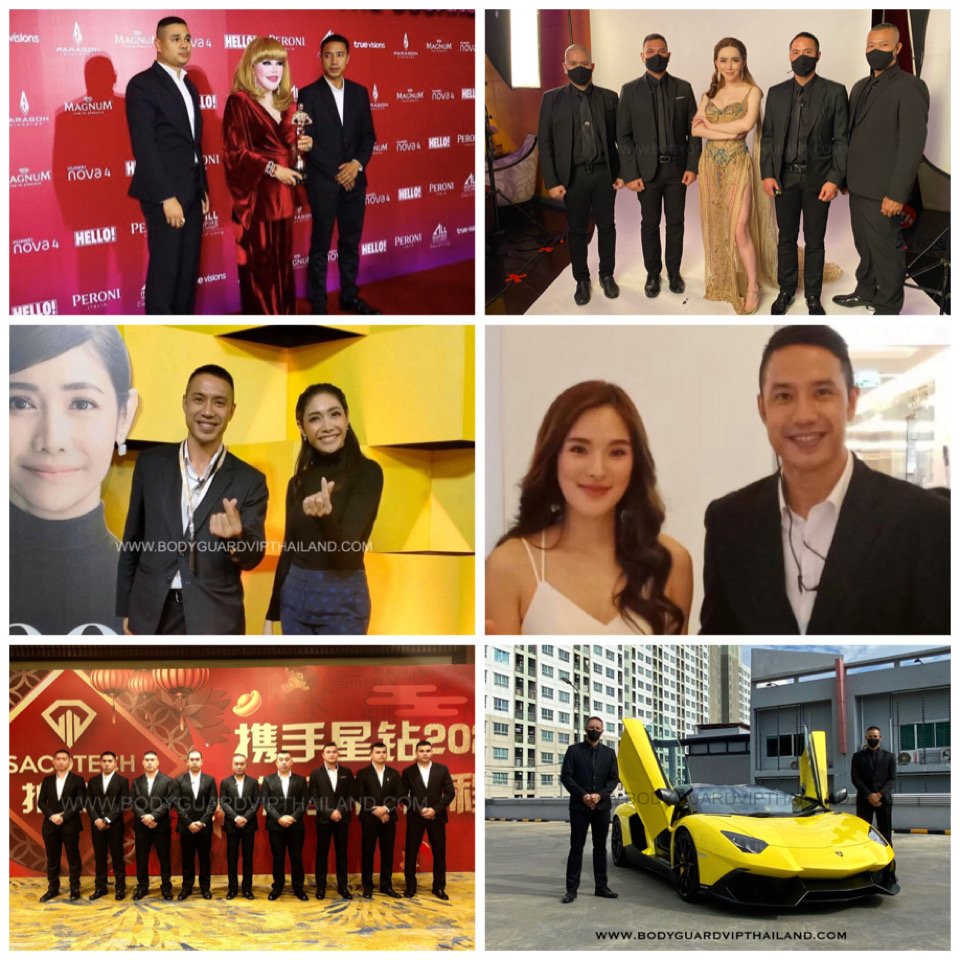 BODYGUARD VIP THAILAND managed by Magnate Security Guard Co., Ltd. which is a security company of Thailand that is properly licensed according to the Security Act. Therefore, you can be assured that you are receiving the best security guard and bodyguard services with a company that has the standard and reputation No. 1 for security company of Thailand.
More information please contact BODUGUARD VIP THAILAND
TEL : 0616878888
TEL : 0911588888
TEL : 0875619999

LINE : @bodyguardvipth
IG : @bodyguardvipthailand
FB : @bodyguardvipthailand
TikTok : @bodyguardvipthailand

WEB : https://www.bodyguardvipthailand.com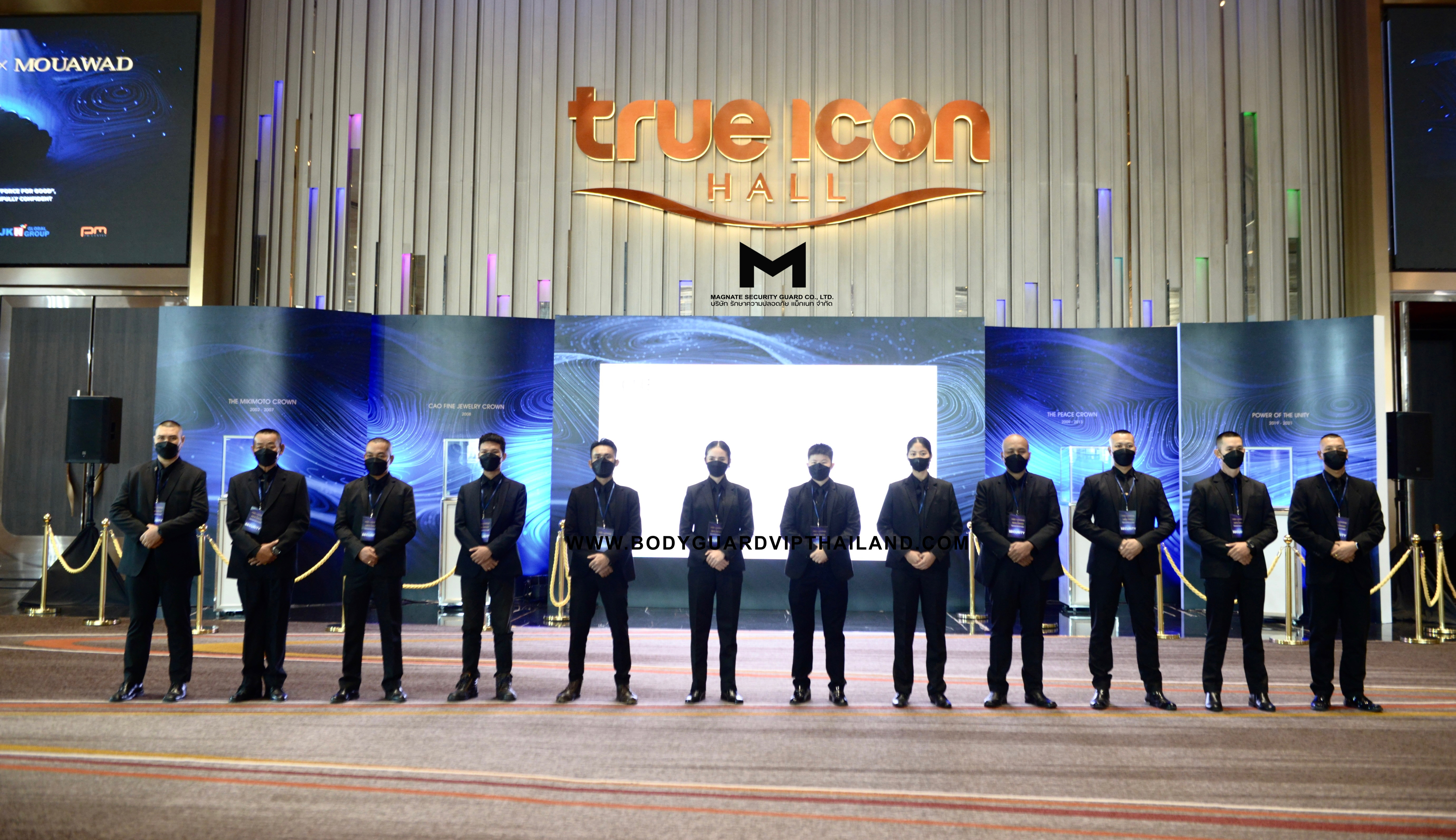 All pictures and articles on this page copyright by BODYGUARD VIP THAILAND CO., LTD.